Store Hours
Tues.-Fri. 10-5
Sat. 10-5
Sun. 1-5
Closed Monday
Location
121 Heights Blvd.
Houston, TX 77007
Phone: 713-868-3175
Email
Google Maps© + Click to enlarge.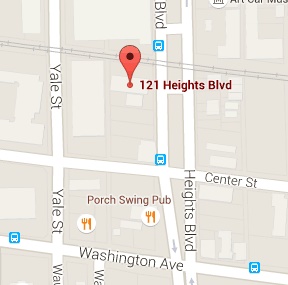 Heights Station Antiques is housed in an 1895 Carriage Barn in the historic Houston Heights and has been in operation since 1977. We offer over 5,000 square feet of unique collectibles and quality antique furniture as well as Stained Glass, Mirrors, Lamps, Glassware, Sports and Rock 'n Roll Memorabilia, and Jewelry. We have primitive to formal furnishings, including American, English, and European.
Heights Station Antiques offers layaway and delivery. If we don't have precisely what you're looking for, our friendly and courteous staff would be more than happy to make recommendations on alternative resources that you could try. We have built our reputation on our commitment to providing quality service, which has earned us many valuable customers.